How to Write a Press Release – A Simple but Effective Guide
The first press release is believed to have originated in 1906, after a tragic train wreck that took place in New Jersey. Ivy Lee, Pennsylvania Railroad's publicity expert, decided it was better to state to the public instead of waiting for journalists to write about it.
But how do you write a press release that is worth reading and doesn't disappear in the massive sea of online content?
Before we get into the how-to, let's first address some common questions about press releases.
What Is A Press Release?
A press release is an official document used to share news about your products or your business with the public.
Generally, it has a length of 1 to 2 pages and is mainly targeted at journalists who take the story and cover it. But in many industries, the general public follows press statements from various companies to stay up to date with market and product changes.
What Are The Main Benefits Of A Press Release Campaign?
Powerful brand awareness
Press releases are an excellent tool to use when your goal is to create a buzz around your business. They have the potential to bring users back to your website, as well as reach new audiences and direct new traffic into your conversion funnels.
Creates media relations
Every time you choose a company to do your press releases, you have a chance to establish long-term media relationships that you can use to promote your business. Innovative companies gain media influence and favorable headlines over time as a result of partnerships with key copywriters.
Positive brand image
Brand image is one of the most important aspects of your business. Improving it will help your audience trust you, and you will position yourself as a market leader. This will result in returning customers and increased customer loyalty.
High-quality link-building
Quality backlinks are crucial when it comes to SEO. Most press releases come with a backlink that points back to your website. These will help you build Domain Authority, impacting your organic rankings.
When Should You Send A Press Release?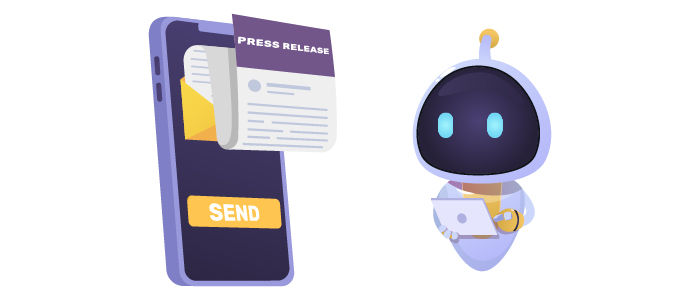 When you're launching a new product or announcing a large update
A press release campaign can serve as a crucial component of a product release campaign. Keep your users informed about new products and changes to existing ones.
When your business is facing a crisis
If your business is facing an external or internal crisis, it's best to come forward and inform your customers about it. Press releases can help a business effectively manage a crisis, minimizing the potential damage it can cause.
For example, in the case of a security breach, a company can inform its users to secure their accounts before any major damages are caused.
When you're celebrating a business anniversary or when you won an award
Celebrating with your customers will show that you appreciate them. Don't be afraid to talk about the achievements of your business. This will help you build more authority on the market and will serve as an extra reason for your customers to trust you.
When you signed a new partnership
If you're partnering up with a larger business, let your audiences know, especially if your new partner is a well-known brand. If big brands trust you, so will your customers.
When you're organizing an event
Show your community that you're as active and involved in the offline world as you are in the online one.
A press release will help more people find out about your event, some of which may be potential customers.
Distributing Your Press Release
Before we get into actually writing your press release, we need to talk about the distribution process.
Most publications have different requirements for the press releases they post, so you will need to adapt your content based on them. Those requirements can range from content length to uniqueness of the content.
There are 2 primary methods to distribute your press releases.
Method 1 – By yourself
If you choose to take care of the process yourself, you first need to decide what websites you want to publish your press release on.
This step is where you put on your research shoes and start looking for relevant websites that accept press releases. You can add all those websites to a spreadsheet to keep everything clean and organized.
SIDENOTE. For a smoother process, you should also pull important information from each website. This can include domain rating, contact details, listing price, or content requirements.
Once you have a list you're happy with, it's time to analyze each website's audience. This will help you decide if your target users are present on that website or if posting a press release there would be a waste of resources.
You can do this by looking at the content the website is already posting. Some questions you can ask yourself are:
Is this website focusing on specific aspects of the industry, or is it more general?
What tone is this website using? Is it formal or casual?
What other businesses posted press releases on this website?
You can also use tools such as SimilarWeb (free) or Ahrefs (paid) to see data such as traffic location, audience interests, or traffic sources.
Your main purpose is to make sure that your content is valuable to the readers. It doesn't matter if a website has 50 million readers each month. If you're writing about celebrating 5 years of activity and you post that on a website that reviews software, few people will care about it.
While this process is tedious, it will help you avoid losing money on poorly placed press releases.
Then it's time to create your content. Keep in mind the number of websites that require unique content, as you will have to write variations of your press release.
Once your content is ready, all there's left to do is reach out to the websites.
This is perhaps the most time-consuming part of the process, as most websites take a long time to reply. While some websites may have a "contact us" form available, others will have an email address available (which is not always easy to find).
The distribution process can take anywhere between 1 week and 1 month, so make sure you plan ahead.
Method 2 – Through the Coinzilla Marketplace
Alternatively, you can choose to quickly distribute your press release using Coinzilla Marketplace.
To do so, log into the platform and select the press releases you're interested in. You can filter these based on metrics such as domain rating, website niche, language, link type, and more. From there, you can create a custom list or add the websites directly to your cart.
Once you're happy with your list, just submit and complete your order. Our team will contact you to check on all the details and help you plan your PR campaign. 
Our copywriting experts will create your content (if you don't already have it), forward it to you for feedback, and then distribute it to our partner websites.
How To Write A Good Press Release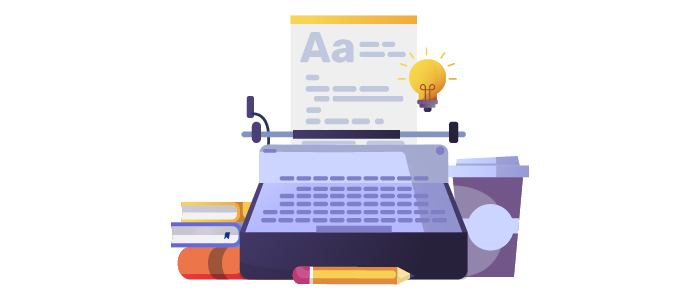 Ok, now that we got everything else out of the way, let's talk about writing your press release.
There's more to crafting a press release than just writing down what you want to share with the world. The structure, the tone, and the choice of words are all important aspects that can make or break a press release.
What should you include in a press release?
What should you include in a press release?
Headline
The headline is by far the most important element of a press release. It determines whether users click on your post or ignore it and scroll further into the endless sea of content available on the internet.
Your headline should focus on the 5 Ws.
Who is this story about?
What is happening?
When will it happen?
Where will it happen?
Why is it important/will it happen?
You don't need to address all the questions. But the more you answer, the more relevant and informative your headline will be.
Here's one of the headlines we used when launching our update in November 2018.
Coinzilla celebrates its 2-year anniversary with a major update
This answers the who – Coinzilla, the what – major update, and the why – 2-year anniversary.
Moreover, most press release headlines include a little text fragment that describes what's inside. This short introduction should be similar to Google's meta description in its search results.
The sub-headline allows you to encourage people to read your press release. Use it to elaborate on your headline and provide more information while maintaining the element of surprise.
Introduction
The headline tells the readers what your press release is about. But the first paragraph is what will convince them that your post is worth their time.
This is where you should expand on your headline and hook your readers in. Try to take advantage of your Unique Selling Points to say why you are better than your competition.
From there, just get to the essential information. Are you announcing a major update? Talk about the main features you'll release. Are you organizing an international conference? Talk about the agenda and the speakers that will be there.
For example, most press release headlines include a little text fragment that describes what's inside. This short introduction should be similar to Google's meta description in its search results.
The sub-headline allows you to encourage people to read your press release. Use it to elaborate on your headline and provide more information while maintaining the element of surprise.
Body copy
The body is where you detail your story.
Let's say that you announced a major update.
You mentioned the new features in the introduction; now it's time to go into more detail. What's the purpose of each new functionality? How does it work? How will it help the users? What was the decision-making process behind each new feature? Do you have plans for future updates?
These are all questions that you can answer to provide more details.
Just don't get carried away.
Stick to providing only relevant information.
Boilerplate info
Now that you're done talking about your story, there's one thing left to do. Talk about your business.
Describe what your business does in no more than a paragraph, and make sure to include a link to your website. This will help readers find out more about you.
You should also include an email where people can reach out if they have any questions.
6 tips for writing a killer press release
Work on your headline Most of the time, writing a headline can get very confusing.
The more you dwell on it, the more ideas you have, and the more questions pop into your mind.
Should I use the curiosity gap? Should I add a number? Should I use power words? Am I writing this headline for people, or am I trying to please the Google overlords?
When it comes to a press release, the secret is to keep it simple & informative. Focus on the main aspects of your story, mention your brand, and make sure the reader can understand what your story is about.
1. Keep it short
We're living in the age of skimming. Unless you're an authority in your industry (or a wizard), very few people will read your post from start to finish.
That's why you should avoid including unnecessary information. Stick to the main points that are relevant to your readers and your customers.
Ok, so how long should my press release be?
Try to aim between 400 and 500 words. Anything longer than that might scare readers away or might not even get accepted by a website.
2. Avoid cliches
Everyone has the best product, the coolest update, or the largest event. Throw out the cliches and use your USPs instead.
How does your product/update/event stand out from the rest? Are you a market leader? Do you use a different technology than your competitors?
Clearly state the benefits users will have by choosing you over the competition, and you'll have a higher chance of winning them over.
I can't stress this enough. Check. Your. Grammar.
3. Triple-check your grammar
Grammar mistakes in an official press release are unacceptable and convey unprofessionalism. You can ask one of your colleagues to check your text for spelling before sending it or use a tool such as Grammarly.
4. Use SEO to your advantage.
While some websites don't allow do-follow links, this doesn't mean you shouldn't optimize them.
Qualitative content on a website with a high Domain Rating will have a high chance of ranking on Google's first page. This can have a massive impact on your brand image, as it will drive more people to interact with your business.
5. Use the inverted pyramid model for the body content
The inverted pyramid model is used mainly for the press release, which reports approaches that place essential information at the beginning of the news.
Do not lose yourself in too many irrelevant pieces of information. Get to the point and let your community find from the start what it is all about and why is that press release so important, who it is for, and how it will affect its intended audience.
Press Release Examples
Sometimes, a little inspiration is all you need to get started. That's why I listed here several press release examples for various situations.
Check them out below!
1, Apple turns (RED) with more ways than ever to join the fight against AIDS
2. Anniversary NFTs are out for the taking