Get the Best of Crypto Ads with a Bitcoin Ad Network
Crypto ads are heavily restricted, and Bitcoin ad networks are stiff and inefficient. If this thought has crossed your mind, you need to read this article.
Believe it or not, there are thousands of projects in the crypto industry that promote themselves to attract new clients. More importantly, not all of them are big players who make it to the news on top cryptocurrency portals.
All cryptocurrency-related businesses can go to a Bitcoin ad network and use crypto ads to appeal to their audience. And believe it, they work quite well.
Cryptocurrency advertising networks are evolving and developing new tools to keep up with the industry's needs. And Coinzilla wants to prove that they are anything but stiff and inefficient.
How does a Bitcoin Ad Network work?
Unlike mainstream advertising platforms, a Bitcoin ad network serves ads on a portfolio of websites and apps belonging solely to the cryptocurrency industry. This aspect of Bitcoin ad networks is the reason why they are also known as crypto ad networks. 
Display crypto ads
In finance & cryptocurrency, display advertising works almost the same as you would expect it to work for any other industry. The ad network collaborates with hundreds of websites in order to reach a global audience and places banners that lead to your website on their pages. In Coinzilla's case, we speak of 650+ crypto-related websites from all around the world.
The audience of a Bitcoin ad network is worldwide. However, the platform allows you to choose which country and traffic type suits your business the most. You can usually also select what kind of campaign you want to run by considering the banner placement.
That's because you may get better results from Bitcoin banner advertising once you consider the power of contextual ads.
Therefore, when it comes to placement, Coinzilla only collaborates with publishers that will display your banners in the most effective parts of a website and lets you choose between 5 types of campaigns, depending on your goals:
Classic display advertising with static banners in PNG or JPG formats and dynamic banners designed mainly in HTML5 or GIF;
Native advertising and in-app native advertising;
Pop-under ads;
Header banners;
Sticky banners.
Besides HTML5, GIF, PNG, and JPG, you may find video and other rich formats offered by other advertising networks. However, Coinzilla works mainly with dynamic HTML5 banners because they have a better CTR.
Don't worry if you don't have a designer. You can request to have your banners designed by Coinzilla's design team.
Sponsored content on crypto websites
While displaying crypto ads may be the bread and butter of promoting your business, you should never forget how impactful sponsored content can be. A well-written press release or an advertorial has the power to communicate more information about your activity while adding that little drop of trust a reader needs before making an acquisition.
Therefore, some of the crypto ad networks provide marketplaces where you can choose the type of content and where you want to publish it. The marketplaces are especially helpful when you need powerful brand awareness, a positive brand image, high-quality link-building, and quick distribution for a press release.
Coinzilla developed a Marketplace for Crypto Press Releases & Sponsored Articles as well, giving you the option to write the article on your own or request Coinzilla's copywriting team do it for you.
Use Transparent Tracking for Crypto Ads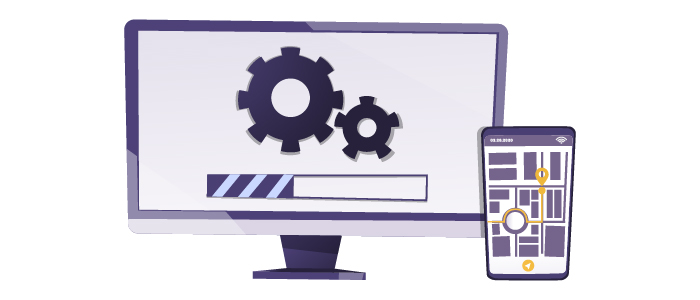 You can never truly know how effective a marketing activity is if you don't see how it performed. Therefore, when using a Bitcoin ad network, put great emphasis on campaign tracking.
The campaign report may differ from one platform to another; however, make sure you keep an eye on the following attributes:
Date;
Country;
Browser;
Website zone;
Operating system.
Keep your budget in check
Any form of advertising can get quite expensive when you don't keep your budget in check. Therefore, having full control over your crypto advertising budget is essential for getting the best results.
Today's digital advertising is rather transparent, as advertising platforms generally work on CPC or CPM pricing models. This means that you can choose the way your budget is used based on your primary goal – clicks or impressions.
Certain platforms allow you to further optimize your delivery by setting a daily budget cap or scheduling your ads to run on certain days/hours.
On Coinzilla, you can set the CPM on your own to bid for the ad inventory on publishers' websites. However, your bid has to be over the minimum price, and you can also consult an account manager for a CPM price recommendation.
The daily budget you allocate for a campaign will run and bid only to the threshold you've set. It will never go over the limit and spend your budget without your approval.
When optimizing your budget, keep a close eye on campaign tracking.
Use the best traffic sources and delivery approaches that suit your project. In one case, you may discover that an accelerated delivery of your ads may produce better results, while in another, you may see that it's best to have your budget spent uniformly throughout the day.
Furthermore, keep a close watch on click rates. While this metric can vary depending on your project's type and other factors, strive to get your click rates around 0.1% for display ads and 0.2% for native ads.
Although you can make most of the optimizations by yourself, don't hesitate to contact your ad network's account manager. With Coinzilla, you will always receive the full support of an account manager, not just for setting up the campaign but also for optimizing it.
Make the best of your bitcoin ad network's capabilities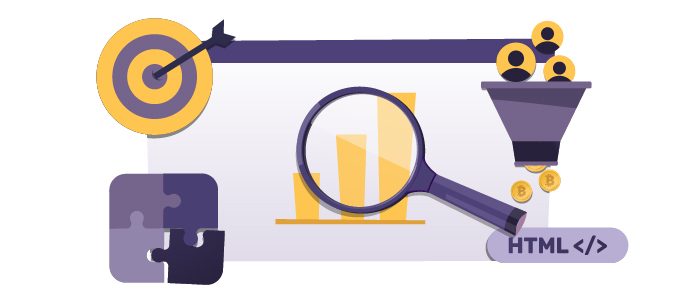 Getting the upper hand in crypto advertising can be quite tricky. Therefore, make sure that the ad network you choose makes the job more manageable through tools and support.
Self-Serve Campaigns
Your campaign's creative and targeting settings must be easy to customize. You should be able to set up your first campaign on your own without much trouble. Even then, you should still be able to request an account manager's support to help you out and get the best suggestions.  
Campaign Optimization
The optimization opportunities should be transparent in order to reach your goals at minimum costs.
The platform you choose needs to have a tracking system designed so you can keep a close eye on performance. And while you can optimize your campaign by yourself, you should always be able to ask for your account manager's full support to reach the best results.
HTML5 Banners
Custom-designed HTML5 banners can improve your click rates and your campaign's efficiency. By providing richer experiences with your banners, a website user is more likely to notice your ads.
And if you don't have coding skills, you should choose an advertising platform that can create cutting-edge banners for you to use in your campaigns.
Adjustable Budgets
Check if the Bitcoin advertising network you use provides you with ways to adjust your budget to get the best results.
Test your campaign using a smaller budget to find out the best traffic sources and delivery methods for your project, so you can then optimize the banner delivery based on its performance and get the maximum number of conversions.
Effective Ad Placements
Never waste money on fictive impressions. Poorly placed ads can be a business killer.
Therefore, make sure that the ad networks collaborate with publishers that will place your banners in the website's most-visible areas while also offering you multiple ways to display your ads. 
Final Thoughts
Considering that most mainstream advertising platforms restricted or even banned crypto-related campaigns, crypto projects have nothing more to do than choose a Bitcoin (or crypto) advertising network in order to promote their products or services.
When choosing or using a crypto ad network, it is extremely important to focus on some features, such as the ad formats offered, the pricing models, the customer support, and many more.
Besides, when setting up a campaign, keep an eye on your budget and how efficiently it is used, whether it can be adjusted, how effective the ad placements are, and how much you can optimize the campaign.