Crypto Advertising – Before and After the Big Banning
From eCommerce to tech and finance, companies rely on advertising to promote their products and services. And in the same way, in the cryptocurrency industry, companies include crypto advertising in their marketing strategies.
How so? Well, using advertising networks.
Yet, as the major advertising platforms became more skeptical of cryptocurrency-related ventures, they began to ban them. Crypto advertising networks (aka. bitcoin ad networks) became more popular, and the projects started to rely more on them.
As for banning scams, well, ironically, the crypto projects are out, but the scams remain.
But the 'Big Banning' of crypto ads is not all bad as it sounds.
What is crypto advertising?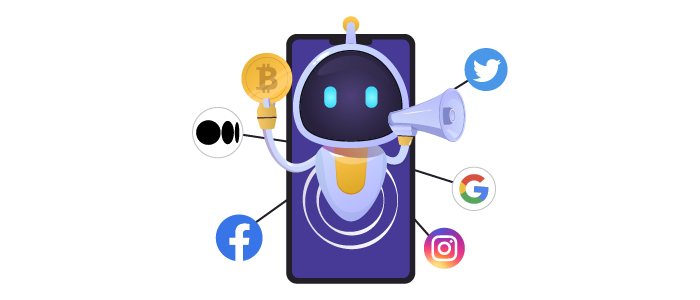 Unfortunately, informal educational institutions, blockchain, and cryptocurrency are not debated that much. So, do not expect to hear about it at a business or marketing college.
And with that out of the way, crypto advertising refers to the advertising of cryptocurrency-related projects and products through the means of advertising.
As for the type of companies that benefit from using crypto advertising, we can safely assume that every crypto project relies at some point on ads. But to better understand the subject, we will mention:
Cryptocurrency exchanges
Gaming & Gambling websites
Wallets and payment solutions
Various dApps
Emerging cryptocurrency projects
Regardless of their type, these companies rely on the internet to communicate to their audience, so techniques such as display advertising, native advertising, press releases & advertorials, and sponsored announcements came in naturally.
Therefore, ICOs used to turn to big advertising and social media platforms such as Google, Facebook, Twitter, and LinkedIn for advertising before 2018.
But as 78% of the ICOs conducted in 2017 were identified as scams, the big networks decided to outcast the whole crypto industry – at least at first.
ICO and cryptocurrency advertising banning
Facebook, Google, Twitter, and LinkedIn decided in 2018 that they had 99 problems regarding this matter, and cryptocurrency cannot be one of them.
Let us see how it unfolded.
Facebook
The first to crack down on crypto was Facebook. On January 30, 2018, Facebook announced through a blog post that it would prohibit "misleading or deceptive promotional practices," emphasizing ICOs and cryptocurrencies.
But in June, Facebook revised the decision to ban cryptocurrency-related companies from advertising and introduced an application for eligibility while reminding users that they should continue to flag ad content that violates the community guidelines.
Google
In the first weeks of March 2018, more and more reports from crypto advertisers started to appear regarding the suspension and account terminations on AdWords (now Google Ads). And on March 14, AdWords officially announced that the company would ban all cryptocurrency-related advertising starting with June 2018.
But in September 2018, Google also decided to review its decision and allow regulated crypto exchanges to buy ads in the United States and Japan.
Twitter
At the end of March 2018, Twitter confirmed that its platform would start banning cryptocurrency advertising, and the policy would be introduced over the course of 30 days. The ban extended to cryptocurrency exchanges and wallet services that were not public companies and listed on major stock exchanges.
LinkedIn
Around the same time as Twitter, LinkedIn joined the party. A LinkedIn spokesperson announced at the end of March 2018 that the platform is blocking crypto-related ads. The new policy specified that "ads related to the buying, selling or trading of cryptocurrencies are prohibited."
Crypto ads market response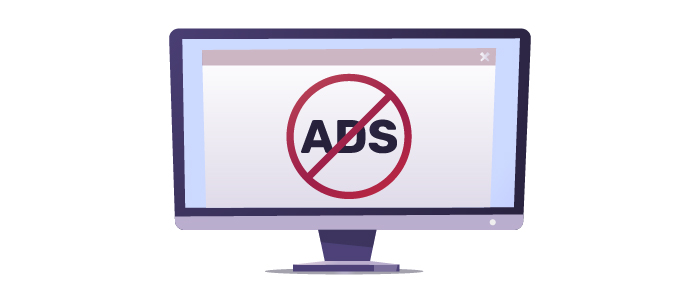 Fighting bad actors is a noble act. However, excluding an entire industry based on the assumption that they are all bad is not fair.
Naturally, the fight against the restrictions began almost immediately, with crypto firms and enthusiasts filing lawsuits, which contributed to a degree in reviewing prohibitions.
But as things are never black and white, the advertising prohibitions did bring some good things to crypto advertising.
First, scammers had a harder time promoting their "projects."
Second, the demand for cryptocurrency-focused advertising grew.
Even before the 'Big Banning,' having your ads showing on a major publication like Forbes website accomplished nothing if the people you were looking for were actually present on Bitcointalk.
Therefore, cryptocurrency-specialized ad networks have seen exponential growth in demand in 2018.
The so-called Bitcoin ad networks had a special place in the hearts of crypto advertisers, even in 2017. And that was because they were niched. That meant that crypto advertisers could only use their budget to show ads on cryptocurrency-related websites.
This was a godsend for attending to an audience already familiar with cryptocurrency for companies with smaller marketing budgets.
Crypto advertising networks 2017-2019
We searched through several internet databases to find how the banning impacted crypto ad networks. As the data is rather scarce, we managed to analyze 25 ad networks that started their activity at different points in time.
Some existed before the banning, some appeared in the 2018-2019 period, and some went out of business in the same period.
Although the data was limited, we managed to see a trend by observing these firms.
In 2017, when Bitcoin surged, the analyzed crypto advertising networks added up revenue of $7.9 Million. And in 2018, with the surge in ICOs number, their revenue grew by over $19.3 million.
The 'Big Banning' on cryptocurrency-related advertising in 2018 also inspired some minor ad networks to get into the race, but as sudden as their appearance was, the same was their disappearance. The ban review did not affect the growing trend that much. Even in 2019, the cryptocurrency ad networks still saw a revenue of $24.5 million, meaning a growth of $5.2 million from the previous year.
The situation of cryptocurrency advertising in 2020 until present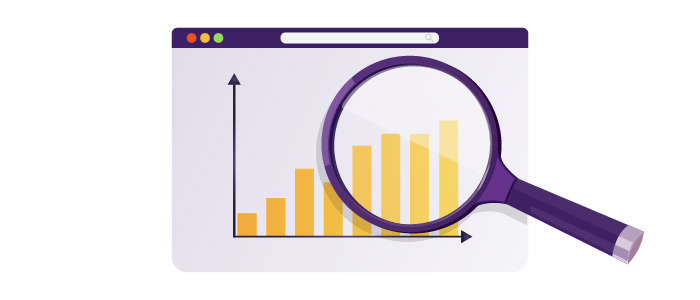 In terms of revenue, the scenario for crypto advertising in 2020 has changed significantly. The pandemic has moved everything in the e-commerce industry, and the crypto platforms have achieved all-time highs. In other words, the cryptocurrency digital marketing sector managed not only to survive but evolve.
However, crypto marketers may already know that certain crypto networks are about to collapse while others are expanding. In other words, even the cryptocurrency advertising niche follows the regular course of a business, with clients flocking to organizations that give more dependable services.
As for scams, there is quite some irony. While legit crypto ad networks such as Coinzilla strive to keep scammers out of advertising, encouraging legit projects, more and more scams seem to get promoted by the advertising giants.
Numerous scams appeared in 2020, and the Libra ICO, Vitalik Buterin giveaways, and CoinCorner's clone are just a few of them.
Moving forward to 2021, the constraints imposed by social media companies began loosening, although ICOs remain mostly prohibited. The good news is that crypto projects that follow all applicable rules and regulations can run adverts on some of the social media platforms.
In 2022, the emphasis of advertising goes more toward NFTs, which were previously unknown to the general public until last winter.
Furthermore, the number of merchants accepting cryptocurrency payments is increasing, and that may lead to cryptocurrencies being utilized daily.
Finally, the sun shines a little brighter on the metaverse side, where Pepsi and Verizon established a means for people from all around the world to sit in the front rows and experience this kind of new world during the Halftime Show.
Key takeaways
Crypto advertising refers to the advertising of cryptocurrency-related projects and products through the means of advertising.
Facebook was the first to ban cryptocurrency ads on January 30, 2018. Google, Twitter, and LinkedIn started working on adopting a similar policy by March 2018.
Following the new restrictions, crypto firms and enthusiasts started filing lawsuits against the advertising giants. On the other side, advertisers started to rely more on crypto advertising networks.
In 2020, the crypto ads industry is still in high demand. While legit crypto ad networks strive to keep scammers out of advertising, more and more scams seem to get promoted by advertising giants.
2021 seems the year when the decision regarding the law and regulations are not so strict and starts to loosen. Still, ICOs are prohibited.
In 2022 the market is still focusing on NFTs and the metaverse.