Cryptocurrency Digital Marketing Today – Here are Your Real Options!
Since 2018, cryptocurrency digital marketing has been quite volatile, as the main advertising platforms in the digital world have banned or restricted these types of activities. Yet, lately, the same platforms have considered that maybe they should partially allow some cryptocurrency-related projects to access their digital marketing opportunities.
In the following article, we will explore the advertising platform restrictions you need to consider depending on the type of project you have and, of course, give you a heads-up on the legislative "initiatives" that may affect your cryptocurrency digital marketing strategy. Then, we will proceed to explain what advertising opportunities you can find in the digital world, despite the restrictions.
Advertising Platforms Restrictions
Nowadays, a big part of digital promotion is done through Facebook & Instagram, Twitter, LinkedIn, and Google Ads. So, naturally, a crypto digital marketing strategy would focus on them, right?
Not necessarily.
Although it would be ideal to go to the big advertising platforms, digital marketing for crypto is rather restrictive when it comes to paid ads.
And although they have started rolling back the bans, crypto ads are still quite restricted. Also, you generally have to be a verified advertiser to be able to launch campaigns, but ICOs and other types of projects are prohibited.
For an in-depth perspective, read our article on crypto advertising before and after the big banning to find out how it started and how the advertising policies are evolving around the crypto sphere.
Legislative Crackdown on Crypto Ads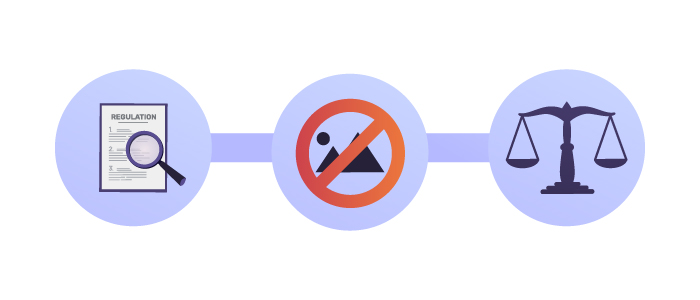 In many countries, a governmental arm oversees what businesses are advertising, not just on the TV but on the internet as well. And besides that, there also are governmental bodies overseeing securities and financial products.
How is that relevant?
Well, as the prolonged bull run resulted in overenthusiastic advertisements, with many presenting cryptocurrency projects as safe and giving out granted earnings, in 2022, these authorities have started to take more actions in sanctioning such practices. Moreover, they have proceeded to take steps to give out guides and specific regulations.
And as the crypto ads crackdowns show, the legislators primarily demand crypto marketers not trivialize the high risks associated with cryptocurrency trading or promoting granted results. Otherwise, failure to comply comes with various sanctions.
Coinzilla Empowers Cryptocurrency Digital Marketing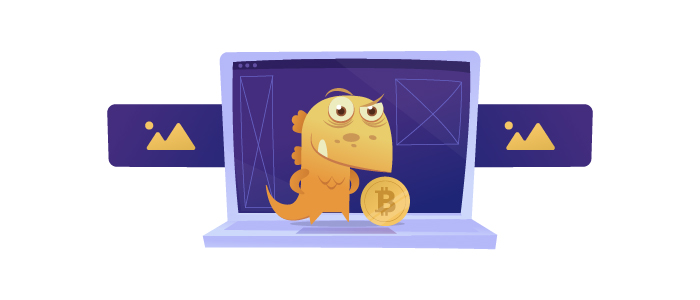 Paid advertising is essential for a good crypto marketing strategy to work. So, Coinzilla emerged in 2016 as an ad network dedicated to crypto and financial projects and managed to offer a communication channel to a variety of legit advertisers.
It doesn't work like Google or Facebook, but it implements a system where cryptocurrency-related businesses can deploy different types of banner campaigns on top industry websites.
Therefore, ICO marketing strategies, DeFi, Stake Pool, NFT projects, and many more can materialize their business goals.
And aside from advertisers, the publishers even got themselves new custom ad monetization solutions to stimulate their good efforts. Read the Etherscan case study for more details.
Anyway, you can fully understand if Coinzilla is for you only if you check it out.
Other Paid Ads Opportunities
The best results come when you combine multiple communication channels. And as long as your project isn't breaking the rules, you can still approach some of the more traditional advertising platforms.
Advertising on Quora
Perhaps the most permissive paid media, Quora allows ads related to:
Exchanges;
Wallets;
Crypto management financial services;
ICOs;
Educational materials;
Gambling platforms.
However, ICOs must disclose the financial risk involved in investing and, of course, state that the value of the tokens being offered is not guaranteed and could depreciate in full at any time.
As for educational materials, the websites must disclose that the information offered does not represent financial advice.
Also, the following are prohibited:
Trading bots;
Mining platforms;
Retirement investment options involving cryptocurrency;
Promotion of specific digital currencies or tokens outside of ICOs.
Quora can be great for business-to-consumer campaigns, yet the ads campaign setup and monitoring are rather basic.
And despite being permissive, you can rely only on image ads, promoted answers, and text ads, so your creativity may only go to a certain extent.
Advertising on Twitter
When it comes to organic posts, Twitter is the preferred social media platform. As for advertising, cryptocurrency products and services may target limited countries, and not every crypto project is able to access them.
ICOs, IEOs, IDExOs, decentralized exchanges, DApps, and a few more are completely prohibited. But there is a list of products and services that can advertise as long as they follow the restrictions:
NFTs and related products;
Crypto credit/debit cards;
Cryptocurrency "hot" wallets;
Cryptocurrency exchanges;
Cryptocurrency kiosks/ATMs;
Investment advice, investment opportunities, and offers to increase wealth.
On Twitter, you may use a combination of video, single banners, and carousels to promote your project more visually. But remember, the texts you run together with the creatives should be no longer than a tweet.
Furthermore, unlike Quora, Twitter's targeting and monitoring capabilities are a little more advanced. However, as a crypto advertiser, your campaigns will often be rejected by the AI, and you will have to create and modify your texts and creatives over and over again.
Advertising on Google
Since Google opened up its advertising capabilities to crypto marketers, many advertisers at least attempted to promote themselves on their platforms.
The big obstacle is that to launch campaigns, you must apply for certification and, depending on your country and object of activity, register with the responsible governmental agency.
However, only crypto gambling platforms, exchanges, wallets, and products and services that do not break other policies may apply.
Once in, you will be able to use Google search ads, display ads, and YouTube ads to the full extent.
Crypto Branding & PR
As the reality of the cryptocurrency digital marketing world is somewhat restrictive, a crypto startup should make sure to establish a brand and focus on its public relations activity. So, besides coming up with a representative logo, slogan, and appropriate communication style, there are a few elements that you need to exploit to gather an audience.
The Website
The website is the focal point of all your marketing efforts. There, potential leads need to find enough information on your project as well as an easy road to conversion.
And to get the most out of it, focus on SEO and UI/UX to make sure that your website can at least rank first for your brand's name, and, furthermore, ensure that potential leads can convert easily.
The Social Media Profiles
Although social media management is no easy job, building an audience on platforms like Twitter and YouTube will give you a voice to keep your community updated. Twitter will provide you with fast and engaging communication, while YouTube will allow you to give out in-depth presentations.
Both social media platforms will require your time and effort to build up. But even if you do not see direct results or much engagement at the beginning, note that many crypto enthusiasts check social media profiles to see if there is any activity.
Keep in mind that it's not uncommon for the crypto world to deem a project inactive when it stops posting on Twitter.
Telegram & Discord
A community building study we realized in 2019 showed us that Telegram is the top messaging app used by crypto businesses. Also, it was believed that any legit project needed to have an official Telegram Channel for a long time.
And now, having an official Discord server is also one of the main preoccupations in cryptocurrency community building.
Now, you may choose to build both of them. But as marketing resources are always limited, you should concentrate on the one that fits your style the best and is closer to your audience.
Regardless, use Telegram and/or Discord to offer your community a direct communication channel to discuss ideas, new directions, and potential opportunities.
Sponsored Articles
To establish a brand in the cryptocurrency world, you need to get the word going around. And the best way to do that is to make sure that various websites write about you.
Yet, 99.99% of the crypto businesses are not like Polkadot and Coinbase, thus not getting enough publicity.
But there is a solution to that. Virtually any new legitimate project can publish guest posts on various media platforms in the crypto industry. And within Coinzilla Marketplace, you can find these kinds of deals gathered in one place and grouped by category, price range, publisher, and more.
Using Email Marketing for Crypto Advertising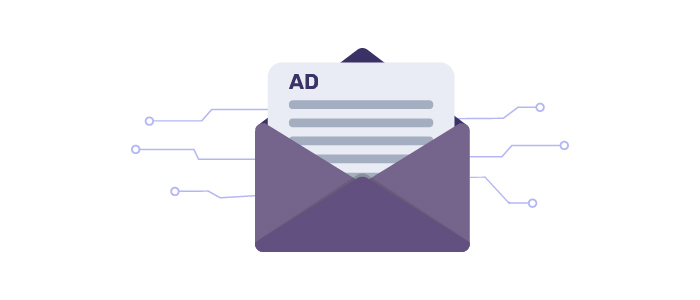 Finally, include email marketing within your cryptocurrency digital marketing strategy.
Crypto Email Marketing can become your most efficient and effective digital marketing channel if given enough time and effort. In fact, many marketers believe email can offer the best ROI. And. According to HubSpot, you may get as much as $36 for every $1 spent.
But to reach such performance, you first have to work on raising a clean and engaged email list. And if you do that, your results are as well as granted.
Read our article on email marketing to understand how to integrate it within your business strategy fully.
And suppose you do not have the resources nor the time to apply a crypto email marketing strategy.
In that case, you may as well check Coinzilla Marketplace for offers that send emails about your business to their already-built lists.