How to Create Content Pillars for an Effective Content Marketing Strategy
It is quite acclaimed that a well-thought content marketing strategy can explain your products better and bring in a lot of organic traffic. That's why 86% of B2C marketers consider that content marketing is an essential part of their overall growth strategy.
However, only 37% of companies manage to have a well–structured content marketing plan.
And that may be due to marketers focusing on quantity rather than quality.
Yet, choosing quality over quantity is bound to be not only efficient, but effective, too. And by including pillars in the plan, you will make the website bring in more visitors and facilitate its SEO.
The content pillars approach has the potential to power up your whole content marketing strategy. And if used properly, it may persuade search engines that you are more relevant than even the market leader. How? Stay around and find out!
What is content marketing?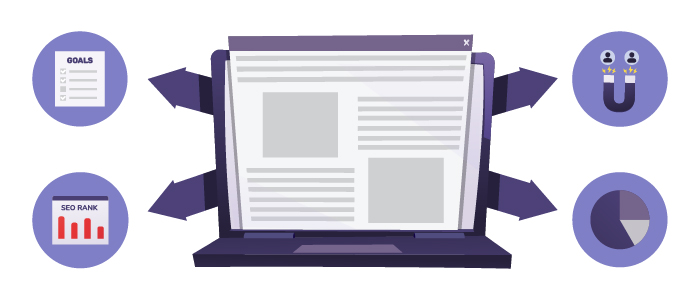 Content marketing refers to every material that contains valuable content, such as blogs, whitepapers, social media posts, and videos.
The content can attract and engage the targeted audience with a relatively low investment. More importantly, content marketing increases brand recognition and consumer loyalty. And with the help of the content pillars, you will get even more control over context and maintain a well-balanced social presence.
How to create marketing content?
It may be challenging to create content when you are unsure about the starting point and the end goal.
So, here is a list of several stages to assist you in becoming at least proficient in the fundamentals of content marketing: 
Set your goals – First, determine your marketing objectives. Ex: increase traffic, get more leads, explain your products, offer answers for common problems faced within your industry, etc.
Define your audience – Research and segment your audience so that you create content they can understand and relate to.
Get to know your competition – Understand the type of content your competition is creating to get an idea of what content may be effective for your audience.
Research content ideas – Find out what your audience is searching for online. Research relevant keywords, topics, or trends, and build your content ideas upon them.
Use on-page optimization and content pillars – More than assuring search engine accessibility and on-page optimization, interlink articles logically. Identify the large topic and the connected subtopics. Put the reader before anything else, and make sure they can research every aspect of a topic on your website only, without any difficulties.
Disseminate: Even before conceptualizing the ideas, you must think through how the content will reach the right audience. SEO will start taking effect after a while. Still, until then, you should share it on social media platforms and eventually do some paid ads to gain traction.
Analyze your results: Finally, monitor the success of your content and based on objective completion, refine your strategy and ideas.
Keep in mind that the process of creating a content marketing strategy is not a one-time endeavor but a continuous cycle. As you continue publishing, you will better understand your audience and the material that succeeds over time.
What are content pillars?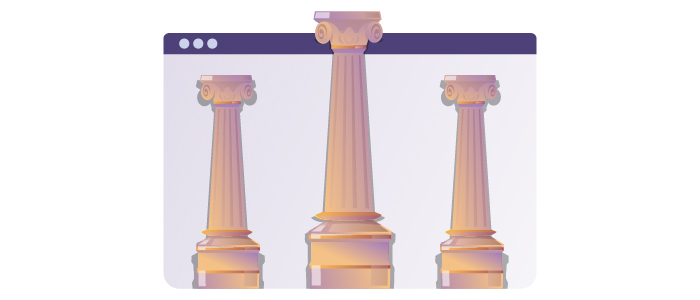 We keep mentioning content pillars, so let's clarify what they are.
Content pillars are an essential approach to the content marketing strategy in which you produce marketing materials (articles, videos, photos) around a central theme but in relevantly interlinked subtopics.
For blogs, this approach creates high relevancy and authority on the said themes and topics, leading to higher Google rankings.
A content pillar gives an overall summary of a certain topic or head keyword and clusters blog articles that link back to the pillar page, offering more in-depth reporting.
However, it is essential to structure the articles in a way that helps your customers navigate through the content.
Now, the content pillar approach contains a variety of terminologies, some of which might get understood poorly.
A few instances of this would be the terms "Pillar page," "clusters," "content hubs," and "spokes."
Pillar page
A pillar page provides a comprehensive overview of a particular subject, containing links back to more extensive cluster blog articles that go into further depth into specific areas of the pillar page subtopics.
Clusters
When it comes to the in-depth findings, cluster articles play an important role in determining the outcome.
Content pillar clusters are composed of the various bits of content that go around the pillar's page. The cluster is created around a pillar material, which aids in discovering subtopics or frequent issues. It will typically target less popular keywords with a semantic tie to the central subject.
You can use topic clusters to address all of your target audience's queries regarding a specific area of expertise.
Content hubs
Content hubs, in their simplest form, are collections of branded materials related to a specific topic. A content hub is more compact than a traditional website, yet more extensive than a blog.
It is more like a location where people visiting websites may access branded, curated, user-generated social media, or any other kind of material related to a subject.
The content hub often has its own, carefully organized area, focused on a certain subject. Content hubs are the differentiating factor between you and your competitors since they raise awareness, attract visitors via organic traffic, boost brand engagement, and generate more leads.
Usually, hubs work together with spokes where they reorient the content marketing approach away from targeting. Hub and spoke models are used to improve search engine rankings, not only for individual keywords but also for the primary hub subject itself.
Spokes
A spoke is a piece of information that expands on a point made in the hub. The spokes route people to the hub page, allowing it to rank for a highly competitive keyword.
How to create content pillars?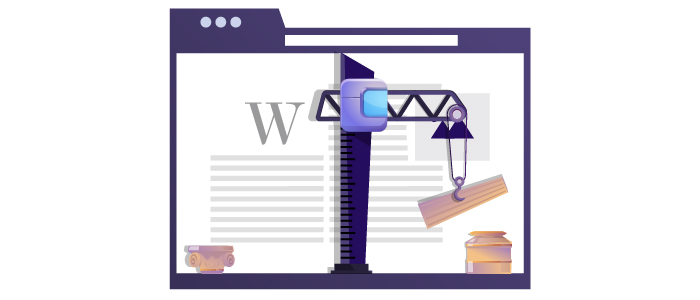 Organizing your content strategy around content pillars is easier to do at the beginning than going into it after a while. Still, there are some main steps you can start with:
Identify the right themes
When you're reaching the point where you look into building content pillars, it's essential that you already know your audience well.
Considering who your readers are, pick a subject, and rather than concentrating on keywords, think more broadly about the subject matter.
Identify the subtopics
After you identify the main themes, go further in-depth and list the subtopics that need further clarification. In the content pillars approach, it is essential that you make articles easily digestible. Thus, instead of creating a ginormous article, take apart every detail and treat them separately.
Research keywords
Now is the time to start searching for keywords. Look at the main subject and the subtopics to have a precise idea of what it is you're trying to find. Ideally, you would want to approach only high-volume keywords. In fact, it's better to prioritize writing your articles based on high-volume keywords.
However, do not be afraid to pick some low search volume and long-tail keywords, too. They will ultimately increase your organic traffic, but more importantly, your website will treat the main theme exhaustively. And although the search engines may not reward you from the start, your readers will appreciate finding what they are looking for. And that's a lot more important in the long run.
Start creating useful content
As you begin the content creation process, it is essential to remember that the content pillar articles you produce should be not only informative but interesting as well.
55% will read the blog post for 15 seconds or less, and only 20% of readers will finish your articles. And the average visitor will read 25% of an article.
So, to improve readability, use suggestive headers, short paragraphs, and lists.
Strive to keep the content concise and easy to read.
Also, you should make an effort to include some research in your material since people tend to base their decisions on facts and things that have previously been studied.
Finally, insert clear call-to-actions where possible.
Creating content pillars for social media
After learning more about the process, now it's the time to explore how to build content pillars for social media platforms.
A content pillar for social media represents a structural support and will ensure that all your content is focused on what is really important for your company. The content pillars simplify planning and strengthen the credibility of a brand in the eyes of the consumer.
With this approach, you can immediately build a sizable library of messages, ideas, and stories that can be dissected and repurposed for your target audience on social media.
The content pillars on social media should show your brand's purpose, values, and tone of voice.
You can include content pillars in your social media strategy by:
Recognizing and understanding the marketing personalities associated with your company's brand. Marketing personas are essential for a brand to have at its disposal;
Researching the competition to see which trends are promoted at the moment;
Auditing your brand's social media platforms to see what material is working and what is not.
Read our article on content pillars for Instagram to learn more about using pillars on social media.
Key takeaways
The term "content market" refers to the area of marketing that includes all written and visual information, including blogs, whitepapers, social media posts, and videos.
When it comes to content marketing, the content pillars are an important method that produces marketing materials centered on a major subject but with relevantly interconnected subtopics. A pillar provides a general overview of a certain subject or head term, whilst clusters of blog entries that link back to the pillar page provide more in-depth reporting.
In order to create content pillars, there are a few processes that need to be carried out. In that regard, identify subtopics, undertake keyword research, and start developing relevant and engaging content.
Making use of content pillars for social media will result in a more robust structure as well as an improved strategy for optimizing the social media content to meet the brand's objectives. With the content pillars integrated into social media, you can quickly generate a sizable library of messages, ideas, and stories that can be analyzed and reused for your target audience on social media.