How Conversion Rate Optimization works?
Every business needs customers and sales to stay alive.
But whether users become customers is entirely up to them, and you can do nothing about it unless you're a mind-controlling wizard. Right?
Both you and I know that that's not true.
By designing an advanced marketing strategy, you need to consider that user experience needs to be smooth as butter for your users to convert. And that's where you march in, tweaking every single step in the conversion funnel until your website converts the way it should.
But first, let's get over the basics.
What Is the Conversion Rate?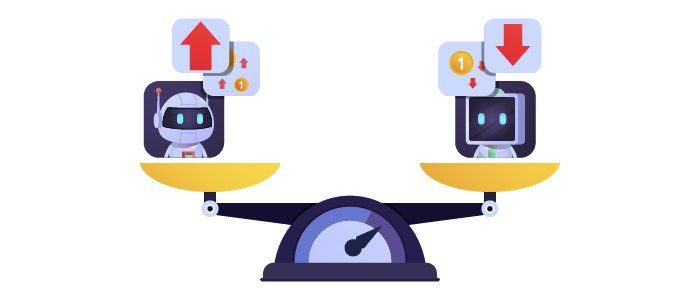 The conversion rate represents the number of users who converted on your website versus the total number of users who visited your website. For example, if you had 1,000 visitors on your website and 10 of them converted, your CR would be 1%.
SIDENOTE. A conversion can mean anything from completing a purchase or subscribing to a newsletter to downloading an eBook or watching a video.
According to Omniconvert, a good conversion rate stays between 1% and 4%. And with the magic of CRO, you can get from percentages such as 1.20% or 1.75% to higher and better ones.
So, what is CRO, and how can you apply it to your funnel?
What is CRO?
Conversion Rate Optimization (CRO) is the process of increasing the number of online users who complete a specific action on your website. Conversion Optimization is a long-term procedure that needs to be improved constantly; furthermore, it requires concrete data to deliver significant results.
Basically, CRO is all about user experience. You must always focus on your customers because they're the ones who can build your business. This is exactly why one of the most popular CRO principles is to earn your customers' trust. Moreso, CRO works to increase the Customer Lifetime Value (CLV), this way creating a loyal and supportive audience.
Once a user feels comfortable with your website, it will be remarkably easier for them to convert. Hence, always think of website conversion optimization as a practice of increasing user sentiment and improving User Experience (UX).
Funnels and Ad campaigns
The sales funnel is an essential aspect you need to work on while trying to increase your conversion rate.
In fact, the success of every online business is strongly linked to the conversion funnel. And you can get a better understanding of what the conversion funnel means through the AIDA model:
Awareness/Attention – A user is interested in a specific topic and discovers your website/brand.
Interest – The user visits your website and tries to find out if you can help them with their problem. This way, they become a visitor.
Desire – The visitor finds your brand helpful and considers the possibility of you fulfilling their needs.
Action – The user decides to purchase your products/services and becomes a customer.
Within a Conversion Rate Optimization process, your goal is to improve each step of the conversion funnel.
But to have an even better understanding of what the conversion funnel is, let's talk based on an example. Thus, let's say you own a software engineering company and you are building your conversion funnel.
1. Awareness/Attention
Users interested in software matters find out about your brand through search ads, display ads, social media, and/or industry blogs.
2. Interest
If your ads are persuasive, users start looking for additional information about you. They access your landing page and decide if your brand is trustworthy.
In order to make website visitors trust you and feel interested in your activity, you can use the 2 & ½ seconds rule. This is the process of delivering relevant information (who you are, what you do, and why they should choose you over your competitors) in two and a half seconds.
3. Desire
If you have managed to deliver great information about the brand and caught users' attention, they will look for more details, read the "About" page and study your offers, products, and services.
4. Action
If the visitor feels like you could help them, they will convert. In this case, a conversion can be subscribing to your newsletter, creating an account, or asking for an offer right away. However, if the user does not have a clear way through your website, they will feel unsatisfied, the user sentiment will decrease, and they might start looking for other businesses that can help them.
Check Your CTR
At the top of a funnel stands "awareness." And one of the best indications that you manage to capture your audience's attention is by checking the Click-Through-Rate.
The CTR is one of the most important metrics to track when running almost any kind of campaign. It can help you realize if the audience was targeted correctly, whether you should change your design or not, or even if the CTA you are using is the best one for your goals.
If you are wondering what a good CTR is, you can think of the average CTR across channels. According to Smart Insights, the average CTR for search ads is 1.91%, while display ads stand at 0.35%. If these numbers sound low to you, think that the leading cause for having low CTR is due to the lack of improvement. However, the good thing is that the CTR can increase significantly when you slightly change the campaign.
There are some things you have to check about your campaigns and maybe improve:
Work on your audience – try to make sure that your ads get to users who are the most likely to be interested in your products;
Test everything – you can A/B test different images or CTAs, in order to find out what you have to improve about your ad so that you increase the CTR;
Use words wisely – be careful how you write your copy and headline; they can change a lot. Moreso, use specific keywords; this way, people will find you even quicker.
Does My Website Need Conversion Rate Optimization?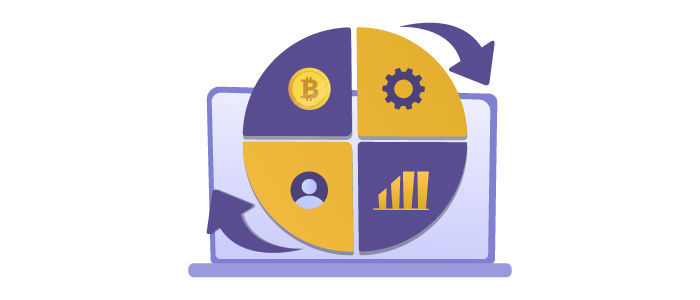 The simplest way to know whether your website needs Conversion Rate Optimization is if you notice that it gets a decent amount of traffic but doesn't convert as expected (or doesn't convert at all). In this context, most of the time, the website needs to get more user-centered, inspire more trust, or even solve a speed issue or another problem.
High Bounce Rate on Landing Pages
Your ads are supposed to bring interested visitors inside your funnel through your landing page.
Your landing page might consist of your homepage, a product page, or a form. The moment you see these pages having a high bounce rate, this means something is driving away your visitors.
The ad may pique the interest of your audience, but not even the best ad can fix an unfriendly landing page.
When paid traffic gets thrown out of your landing page, this may be either a technical or a UX/UI problem.
Conversions Are Low
Your ads and all the other sources of traffic are great. Your landing pages are extraordinary. But your conversions are still in the sink.
That happens because your funnel may be broken when it comes to the flow between interest, desire, and action.
More specifically, after your visitors decide to give you a shot, they stumble into a cluster of unstructured information, and they get lost in the process.
Analyze each step of your conversion path and see how many users get from one stage to another.
Users are abandoning the funnel in the last stage
Unfortunately, leaving the website right before placing an order is quite common. According to Baymard Institute, the average cart abandonment rate is 69.8%. And it is a shame knowing that your strategy is working well until that point, and you still end up with fewer orders than expected.
One of the reasons for cart abandonment can be one or more dysfunctionalities in the action stage of the conversion funnel. The things that are stopping someone from buying can be:
A long sign–up form;
Some hidden taxes;
Extra fees;
Unclear price;
Forcing the user to sign up before completing the order;
Longer checkout process.
Keep in mind that the cart abandonment rate also depends on things such as:
Besides eCommerce, there are also businesses where the deals must be closed by sales consultants or customer service personnel. In these cases, they might be considered the final step of the funnel.
There are many variables regarding the customer service experience, but as a rule of thumb, evaluate how the personnel interacts with leads. Sometimes, adjusting the selling technique and training is all it takes to improve sales considerably.
However, you should always keep in mind that there may also be a lead qualification problem, which may require setting up filters within your funnel.
CRO Process Guide
Regardless of why you are using CRO, the process looks quite the same. There are some steps you should follow to create a good CRO strategy.
Research
Before starting to work on your plan, you should learn more about your visitors and what they are doing on the website. It is essential to do your research well because you will know what you need to improve first and how to do it.
One of the tools that you may find helpful during this process is Google Analytics. Google Analytics allows you to track user activity insights on your website. Some metrics you should keep track of are:
Time spent on the website and on specific pages;
Number of visits and views;
Bounce and exit rates;
The total number of conversions and the conversion rate.
When analyzing the conversions, it is essential to remember that there are two different types of conversions.
Micro conversions
You get micro conversions from the simple acts of a visitor interacting with your website, navigating through it, or engaging with it.
Micro conversions are important to keep track of because they can help you notice weak spots on your website. For example, if a remarkable number of users leave your website after entering their shipping address, you might want to check on the action stage of the conversion funnel. There is a high possibility that some things are not working out when users try to complete the order.
Usually, micro conversions lead to macro conversions.
Macro conversions
Macro conversions are the ones that bring you some more tangible results, such as revenue or new leads to work with.
When building your CRO process, you should focus on macro conversions to make the strategy efficient for your brand.
During your analysis of user behavior, you might want to check heatmaps, click maps, scroll maps, and website sessions. You can find them quite helpful when trying to figure out what is working and what is not. Some tools you can use are Microsoft Clarity or Freshmarketer.
Draw Hypotheses
After structuring and correlating the information you obtained, answer the following 3 questions to draw accurate hypotheses:
What is the change?
Use the data obtained from the previous research. This answer must be based on concrete facts. You can also look for proficient suggestions in specialty literature or expert recommendations.
E.g.: You notice in your research that people don't actually click/tap on your submit/sign-up button. You get an average of 1 million visitors a month, but your button only gets a 0.3% CTR. As it is not as highlighted as you think, you decide to change the copy and make your button green.
What do you want to achieve?
Think of the goal you want to accomplish through the supposed change. Do not change elements of your website on a whim. Think of how the changes you make will affect the results.
E.g.: You want to change the submit/sign-up button to raise the number of leads. By raising the interaction rate, you are on the way to increasing the number of leads.
How will the change achieve the result?
This is a question you need to answer to check how objective your decision is. Between the change and the effect, there has to be a clear connection.
E.g.: Green is one of the colors that draw the most attention and makes a solid CTA and buy button choice. By making the button green, it should attract more interactions than the current one.
Establish Priorities
By now, you may have found hundreds of hypotheses. Use the PIE Framework to choose where you will invest your resources first.
Through PIE you prioritize based on:
Potential. How much can a page be improved?
Importance. How valuable is the traffic on a certain page?
Ease. How difficult is it to implement a test for a particular page and obtain results?
E.g.: Let's compare an ad campaign landing page to a blog article.
For the landing page, you conclude the potential is high. You plan on resizing a few images and buttons and working on a CTA. It's also really important since you get paid traffic, and you expect leads to come through this page. The changes are of medium difficulty, and you expect to see results soon.
Your blog article has the most organic traffic on your website. You want to modify a few CTAs and work on SEO to bring more interested readers to your website. In this case, the potential and interest are medium, but the task is difficult to accomplish. The blog article page already works pretty well, and any SEO activity will show results in a considerable amount of time.
Between the two, the ad campaign landing page optimization should take place before the blog article.
Test what you have changed
After you have made the improvements you decided on, it is important to test the old and the new pages.
You can do that through A/B testing. Try to deliver the old link to half of your audience and the new one to the other half. After noticing which one is converting the best, you can stick with that version.
Best CRO Practices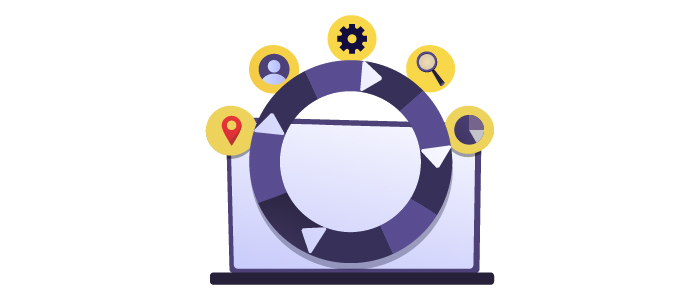 Even though CRO is a complex process requiring a lot of data and analysis, there are still some tips you can use to reach a better version of your website and, in this way, increase your revenue.
Design a user-centered website
Conversions are strongly related to the experience somebody has when they are on your website. If a visitor is satisfied, it is more likely that they will complete a purchase and bring you a new conversion. Thus, think of the audience you want to engage and create a design that will help them quickly convert.
Focus on clarity and specific content
Provide factual information, and don't lose yourself in too many words. People want to find what they are looking for quickly. For example, make the "About" page brief while making sure you talk about who you are, what you do, why someone would choose you instead of the competitors, and how you can help a potential client. Try to deliver content visitors can use for their help. Furthermore, keep in mind that your content should be relatable.
Provide value & credibility
Focus on gaining the users' trust. If you want them to convert, they need to know you are trustworthy; customers will do anything to ensure you will not let them down. Moreover, display some of the value propositions on the top part of the landing page. For example, if you have a limited-time discount, use this news to make people engage from the very moment they see the landing page.
Reduce risk
Make sure you don't ask the users to provide too much personal information for them not to feel in danger in any way. The user should be assured that they won't have to assume too much responsibility when converting on your website.
Reduce friction
Don't make the users visit unnecessary pages. It may drive them away and convince them never to come back. Stay relevant and create a short yet significant journey through your website, from the first visit to the moment they click on "Place Order."
Leverage remarketing
If you notice that many users abandon your website at a specific point in their conversion funnel, make them re-engage through remarketing campaigns. Send an email to remind them about you or a product they left in a shopping cart; furthermore, give them a reason to come back by offering a promo code or letting them know a product they added to the cart will disappear soon. You can find out more about how remarketing works and how to build a remarketing strategy in one of our previous articles.
Final thoughts
Throwing more traffic on your website won't generate conversions without a solid funnel.
The pace of internet users' behavior and expectations changes faster than most websites can adapt. Even new, professional, well-thought websites get to a point where they go through a CRO process.
Customers and investors will tend to place more trust in websites that are easier to access and use, thus bringing even more conversions. To keep the status quo, the brands that convert a lot do their best to keep their Conversion Rate as high as possible.
We think it's better to have a CRO specialist on your side, but if you choose to do it on your own, do it effectively with data, not with your instinct.